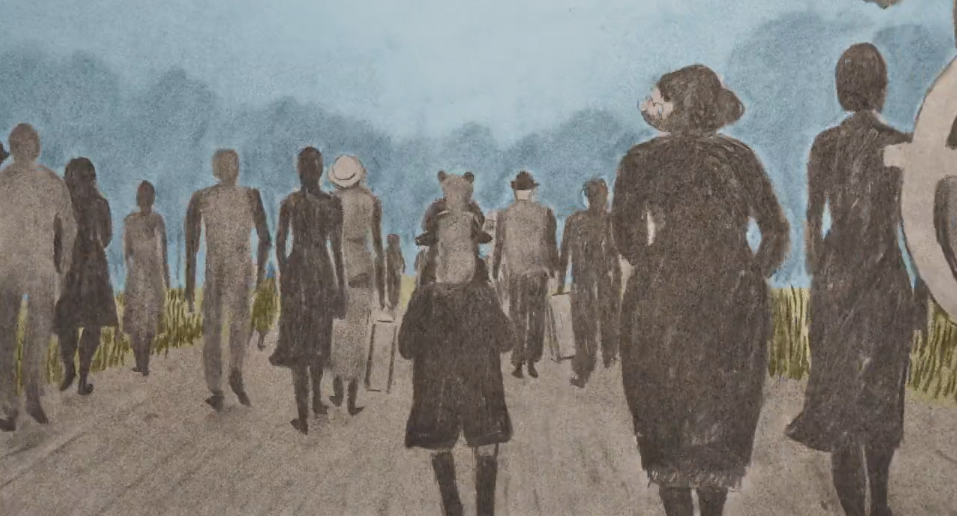 La grand-mère perdue
2014
Réalisation : Aude Ha Leplège
Studio : Les Armateurs
Auteur : Delphine MAURY
Productrice : Delphine NICOLLINI
Ce court métrage suivait le 3e épisode de la série Les Grandes Grandes Vacances, diffusée sur Fr3 à Pâcques 2015.
Daniel, un homme âgé, témoigne à propos de l'exode de 1940.
Le film n'est pas disponible sur internet. Contactez moi si vous désirez le voir  >>aude.haleplege@gmail.com
The lost grand mother
2014
Filmmaking : Aude Ha Leplège
Studio : Les Armateurs
Screenwriter : Delphine MAURY
Producer : Delphine NICOLLINI
This short film followed the 3rd episode of the TV series  Les Grandes Grandes Vacances broadcasted on Fr3, on April 2015.
Daniel, an old man, testifies about the exodus which took place in 1940.
The film is not available on the internet. Please, contact me if you wish to see this film >>aude.haleplege@gmail.com